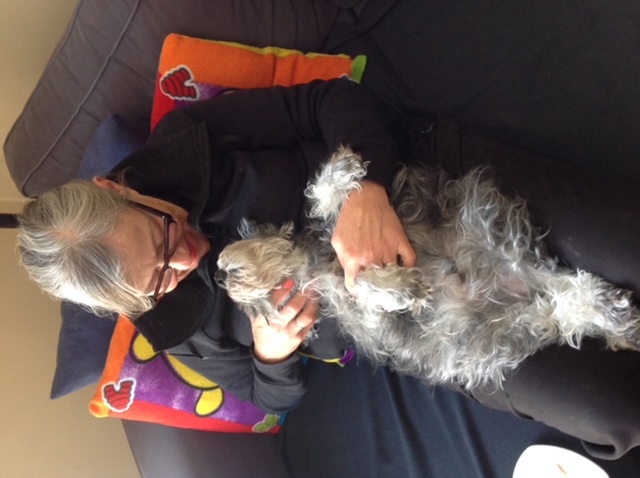 Therapeutic Canine Massage
Fees are listed below, please scroll further down the page.

Dogs, like people, can benefit greatly from therapeutic massage. Here are some of the conditions that may be addressed with canine massage:
Arthritis
Stiffness
Post-exercise soreness
Post-injury
Aging
Post-surgery
Seizures
Anxiety over being handled
General Anxiety
Limping
Lameness

Please inquire about the specific issues with your dog
Canine Massage is done in your own home, so that the dog is most comfortable. The owner will need to be present during the massage session, to help keep the dog distracted while Stacey works. The massage is performed on the floor, no fancy equipment needed. Depending on your dog, the owner may need to supply treats, peanut butter etc to keep the dog occupied during the session. (A Kong toy etc stuffed with peanut butter and then frozen overnight is a great tool to keep the dog occupied and happy while I am working. www.kongcompany.com/dog/essentials/classic-kong)

First sessions are generally 30-45 minutes long, including talking with the owner about the dog's health history. Subsequent sessions can range from 20-45 minutes depending on the condition being addressed and the tolerance of the dog.

Here's an article from a vet explaining how massage and other complimentary therapies can help your dog: http://healthypets.mercola.com/sites/healthypets/archive/2014/04/02/pet-rehabilitation-therapies.aspx?e_cid=20140402Z1_PetsNL_art_1&utm_source=petnl&utm_medium=email&utm_content=art1&utm_campaign=20140402Z1&et_cid=DM43009&et_rid=474864980

Fees
Within the town of Brighton: $20 + $1 per minute of appointment, plus HST. (ie a 30 min treatment would be $50 +HST)

Outside the town of Brighton: $20 + $1 per minute of appointment, with an additional charge added for travel time, ranging from $20-$60 depending on location. (plus HST)
Here's Stacey at a Barkside Banter Talk on the how's and why's of massage for your dog:

This is Ash, an 8 yr old Border Collie with chronic neck issues from an old injury.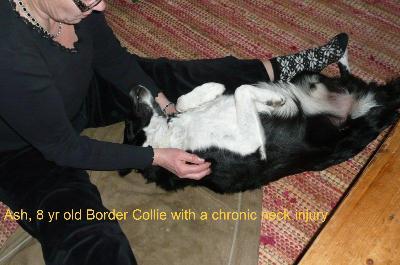 This is Emerson, a 12 yr old Flat Coat Retriever enjoying his first treatment for osteoarthritis.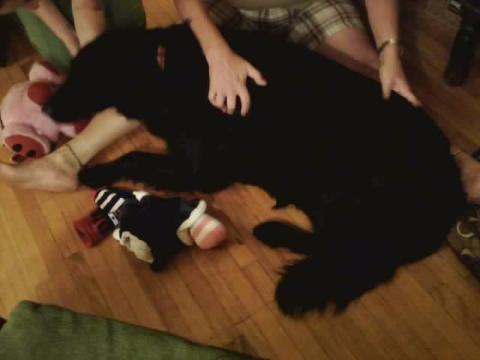 This is Morgan, an 11 yr old Collie enjoying his massage treatment to improve his flexibility.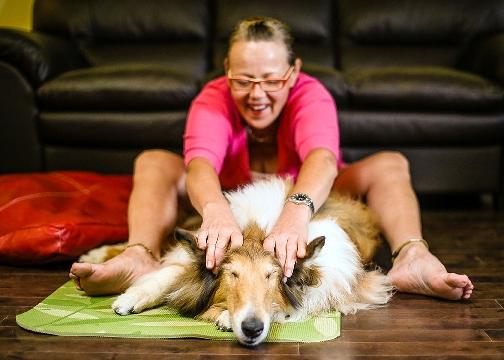 And this is Morgan giving Stacey a BIG thank you kiss!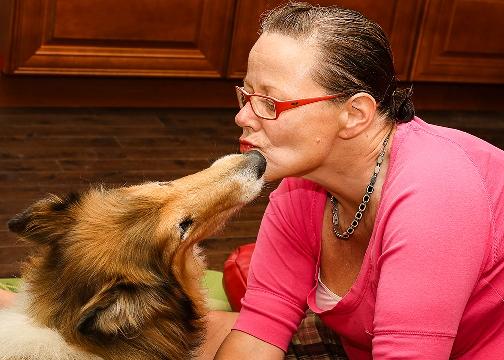 This is Leroy, a 10 yr old Shepherd-Husky cross, being treated for Cruciate Ligament injuries.
Although his injuries are in his legs, Stacey is also works on his entire spine to ensure that his hips and legs can function optimally.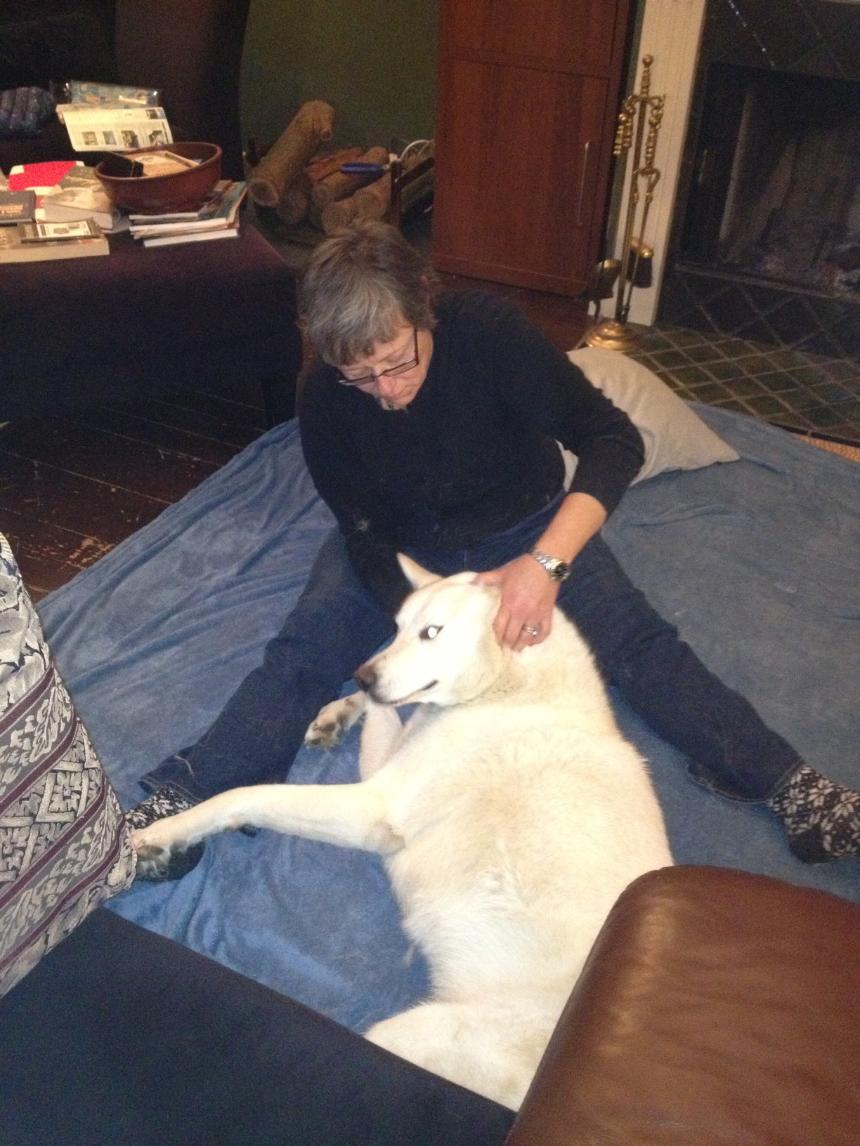 Small dogs love massage too!
This is Jazz, a 2yr old Chihuahua, thanking Stacey for the treatment that is helping her recover from a replaced ligament in her hind leg.